The IEEE SA Tools Status Portal allows you to view status information on service disruptions and planned maintenance for IEEE SA supported tools.
You can also subscribe to be notified automatically via email or SMS of any updates, issues, or outages.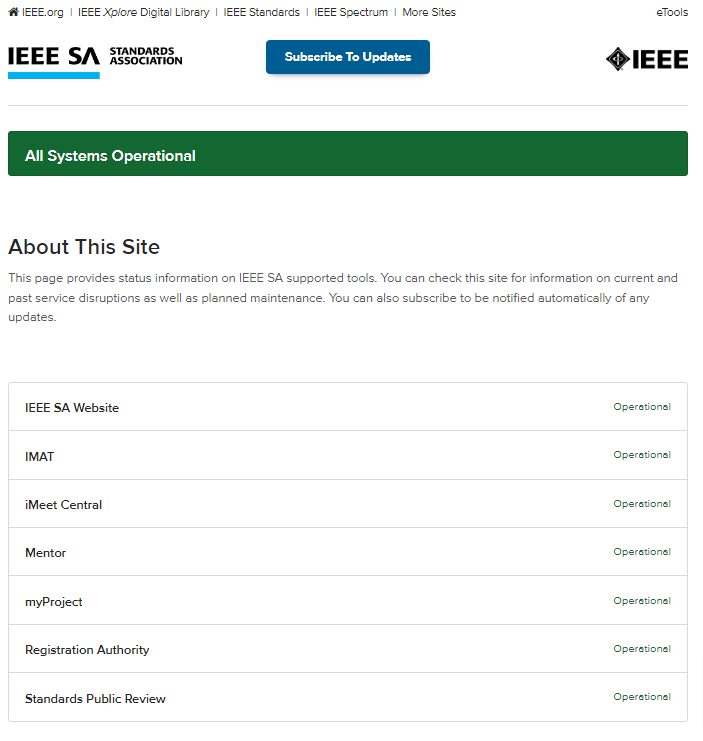 Subscribe to updates via email or SMS
Click on Subscribe to Updates
Select the icon for the method you would like to be notified (email, SMS, Slack)
Enter your email/phone and click subscribe
Select the applications you would like to receive updates on and click Save. You can update your preferences at any time by repeating these steps with an existing subscribed phone/email.
You will receive a confirmation email/text message. Your subscription will not be active until you follow the instructions in the message you received. If you do not receive a confirmation message, please Contact Us.