The following features are available to all users. Additional features may be available to you based on your specific role.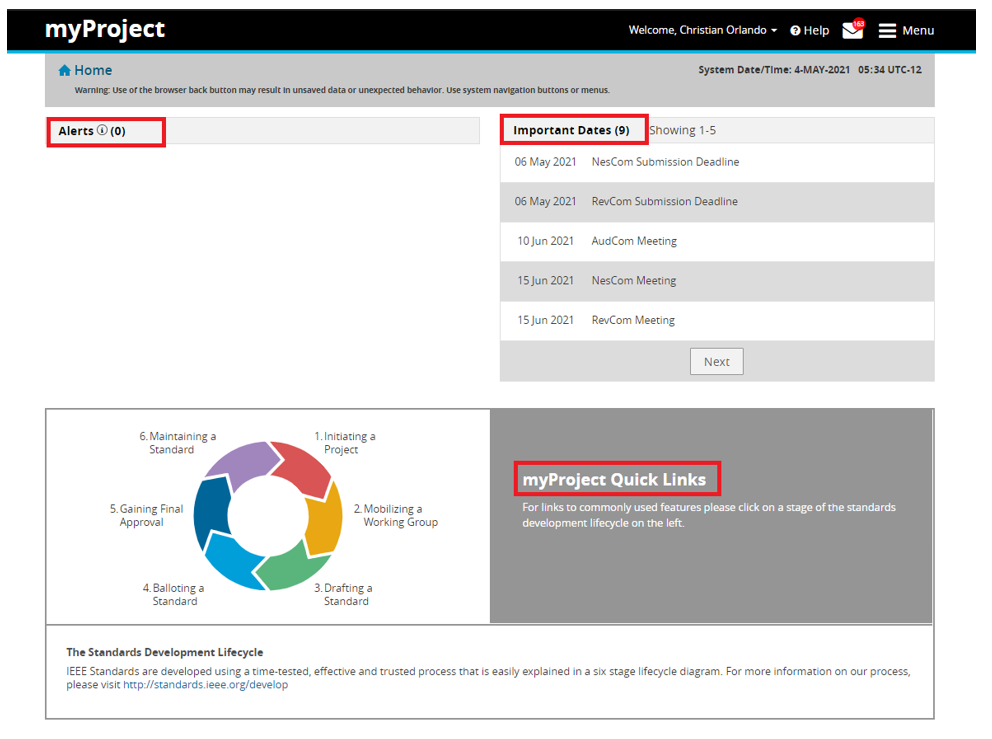 Alerts: This section shows messages regarding a group or a project you are managing, following, or participating in. All alerts require the user to take an action, which can be completed by clicking on the alert text.
Important Dates: This section shows IEEE Standards Association Standards Board Committee meeting and deadline dates.
myProject Quick Links: This section displays a view of the IEEE standards development process. By clicking on different steps of the process, you can navigate to relevant parts of the application.