Populating the Awards Recipient List
In order to send awards to Working Group participants, you must first populate the recipient list from your Working Group roster. After populating the list, you may add additional recipients individually.
Applicable Users:
Working Group Chair, Working Group Vice-Chair, Working Group Secretary
Notes:
You initially will only be able to pull users who have been assigned involvement levels via the group roster area in myProject.

Individuals in the roster with a pending affiliation status will

be included in the awards recipients list.

All participants in the Working Group roster with the assigned involvement level of Voting Member

will be sent an email requesting that they update their IEEE Account address in preparation for sending awards.
Instructions:
On the myProject Home Screen, select Menu

.

Click on Working Group Awards

.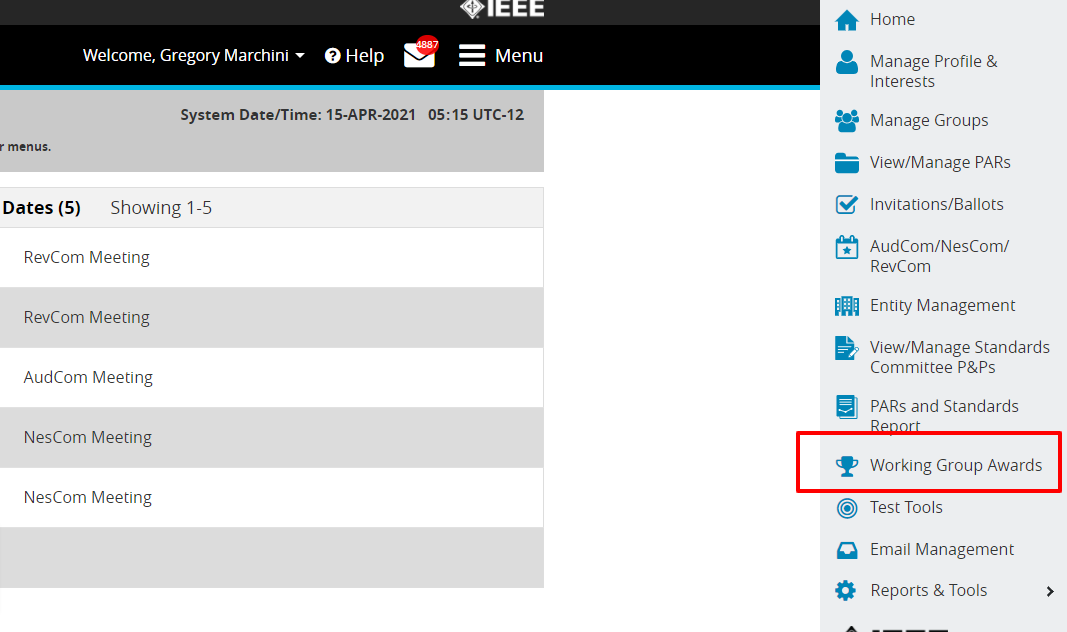 Use the search and filter functions to help you locate the project you would like to work on awards for. Once SASB approval of a standard is input into myProject, that project will be available in the Working Group Awards screen. New submissions will display as Not Started

.

Click on the Submission Details icon next to the project you would like to send awards for.

From the submission details screen, click on Click here to populate list from Working Group Roster

.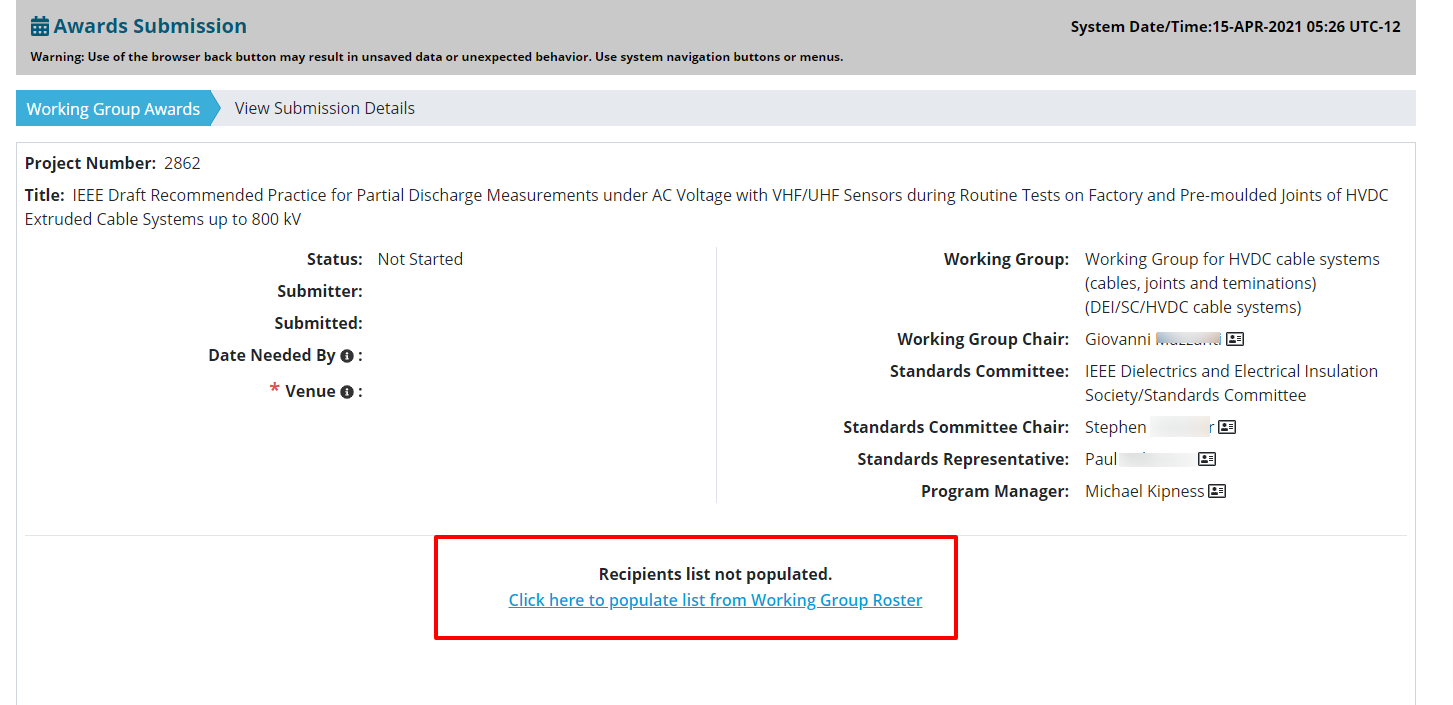 Select the involvement levels of individuals you would like to add to the recipients list and click Populate List

.
You may continue to select award recipients or leave this screen and resume later. Awards are typically given to the voting membership of the Working Group. By selecting an involvement level, all participants assigned to that level will be added to the recipient list. If certain individuals of a particular involvement level should not receive awards, you can set those individuals to the award type of "none."

If you would like to add additional recipients to the list, click on the Add Recipients button.
To add additional recipients by involvement level, click on Add by Involvement Level. Adding an involvement level again will not result in duplicate entries or any other updates made to recipients already in the list.
To individually add recipients, click on Add Individual Recipient. Enter the email address of the individual and click Save. It is not required that the individual be in the Working Group roster, but they must have an IEEE Account and must have logged into myProject at least once.