Selecting Award Recipients
Once the awards recipients list is populated, you will need to select the type of award and delivery method for each individual in the list. You can modify both of these values individually or in bulk.
Applicable Users:
Working Group Chair, Working Group Vice-Chair, Working Group Secretary
Notes:
Recipient addresses are pulled from the individual's IEEE account at the time the recipient list is populated. Any changes made on the IEEE account after the list is populated will not be reflected in the recipient list, so any modifications to the address will need to be done by the Working Group (prior to submission) or Awards Administrator (after submission).

By default, Working Group officers will be set to receive a plaque, and all others will be set to receive a certificate.

Venue and Date Needed By information is required if any awards are being sent to a venue.
Instructions:
On the myProject Home Screen, select Menu.
Click on Working Group Awards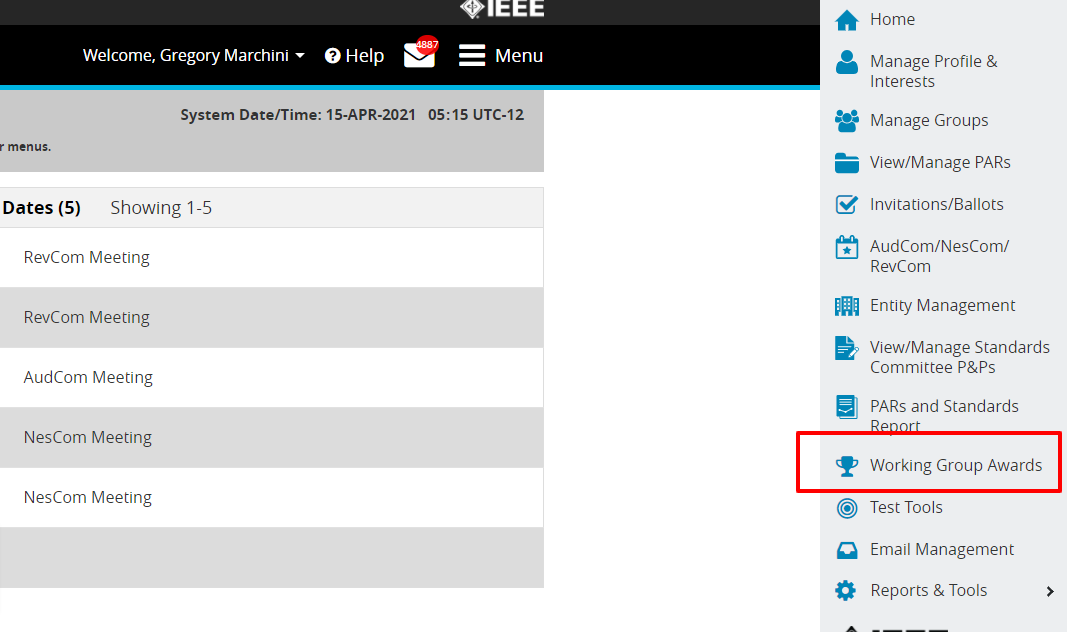 Use the search and filter functions to help you locate the project you would like to work on awards for. After the recipient list is populated, submissions will display as In Progress

.

Click on the Submission Details

icon for the submission you would like to work on.
To modify the selection for a single recipient, click on the

icon next to the recipient

You may update the name and address of each recipient.

Select the award type they should receive. Plaques should be awarded to Working Group officers and certificates should be awarded to Working Group members and other participants. For individuals who should not receive an award, select the None option under Awards Type. If you select Plaque, you may add a Role

to be displayed on the award.

Select a delivery mode. All awards with Venue selected will be sent in a single shipment to the venue specified above. All awards with Recipient

selected will ship directly to the recipient address listed.

Click Save

to save any changes to the recipient.

To make changes in bulk, click the checkbox next to each recipient you would like to modify or click Select All

to select all recipients.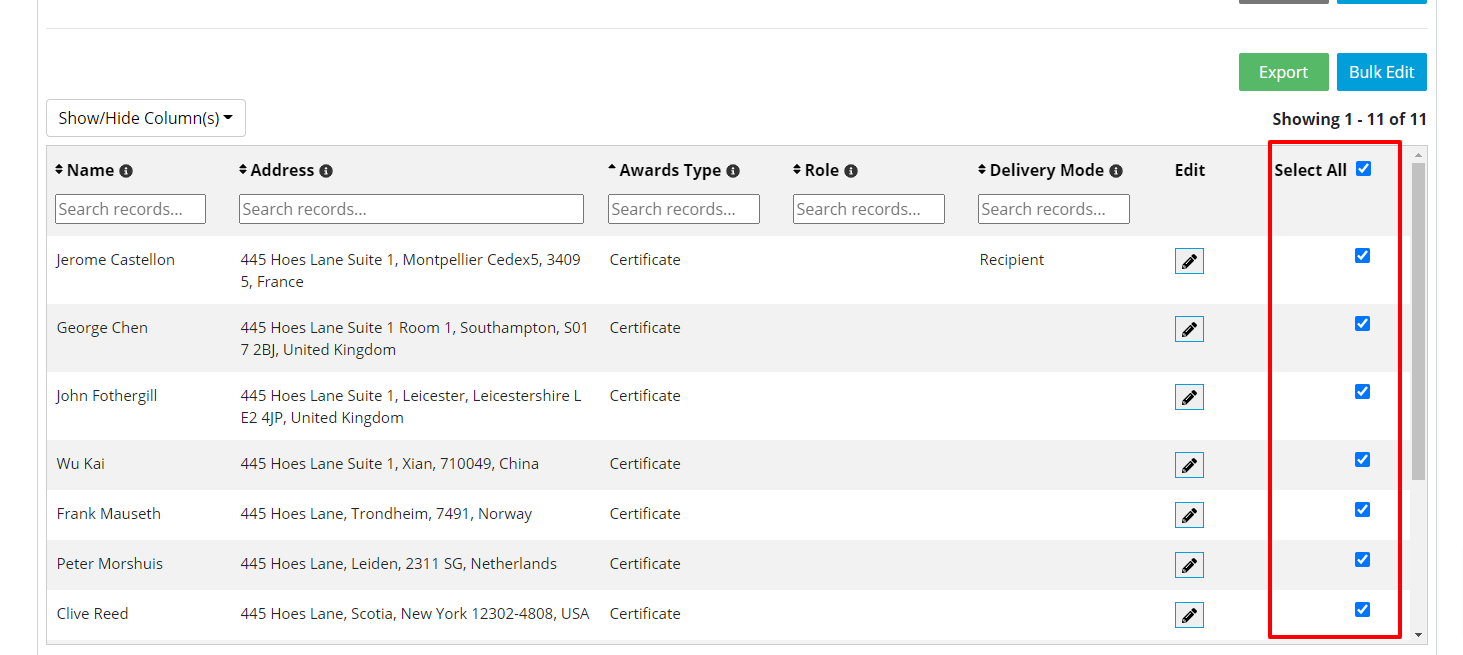 Select from the dropdown to update Awards Type or Delivery Mode

.

Click Save

to apply the changes to the selected recipients.

You may download a copy of the recipients list in XLS format at any time by clicking on Export

.