Clear/Reset the Recipients List
Although it is not possible to individually remove recipients from the list, if you have mistakenly added the wring involvement levels or wish to clear the recipients list for any reason, you may do so.
Applicable Users:
Working Group Chair, Working Group Vice-Chair, Working Group Secretary
Notes:
You may only clear the list prior to submitting to the Awards Administrator.

Clearing the recipient list will set the submission status to "not started."
Instructions:
On the myProject Home Screen, select Menu

.

Click on Working Group Awards

.

Use the search and filter functions to help you locate the project you would like to work on awards for.

Click on the Submission Details

icon for the submission you would like to work on.

Click Clear Recipients

.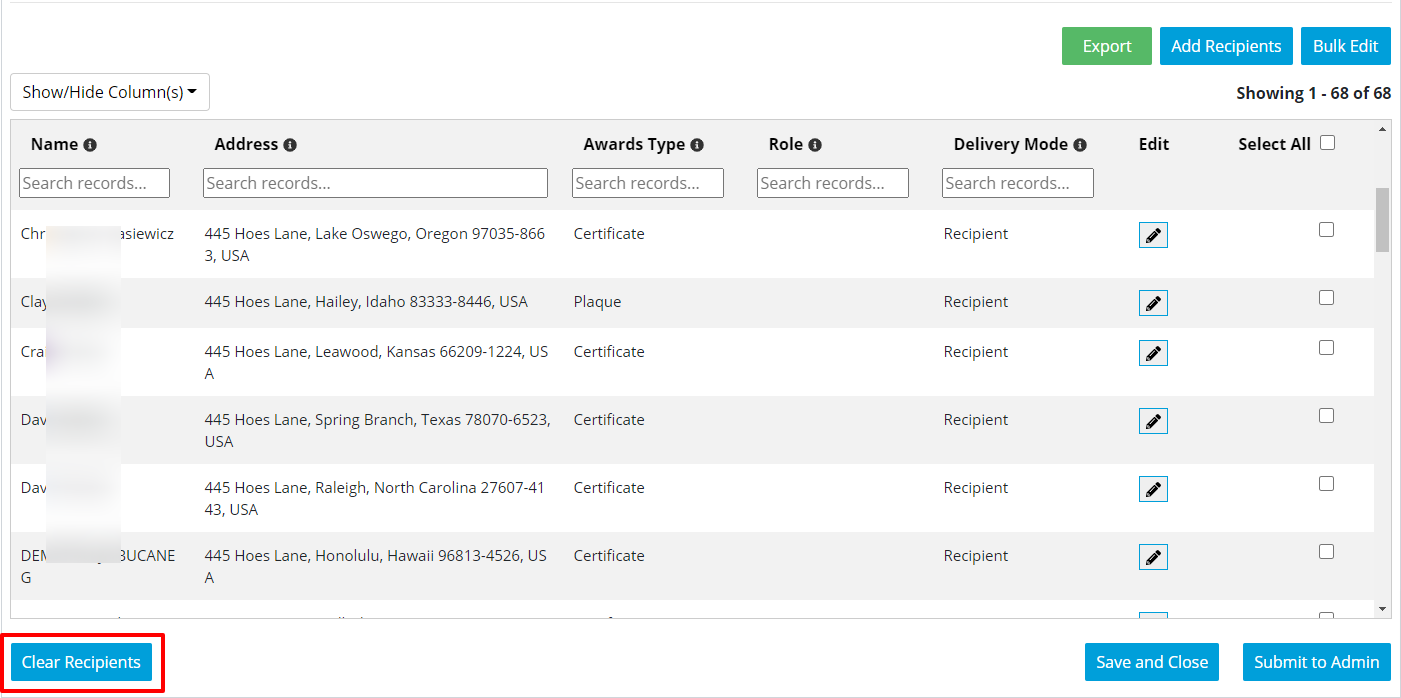 Click Yes

to confirm clearing the list.